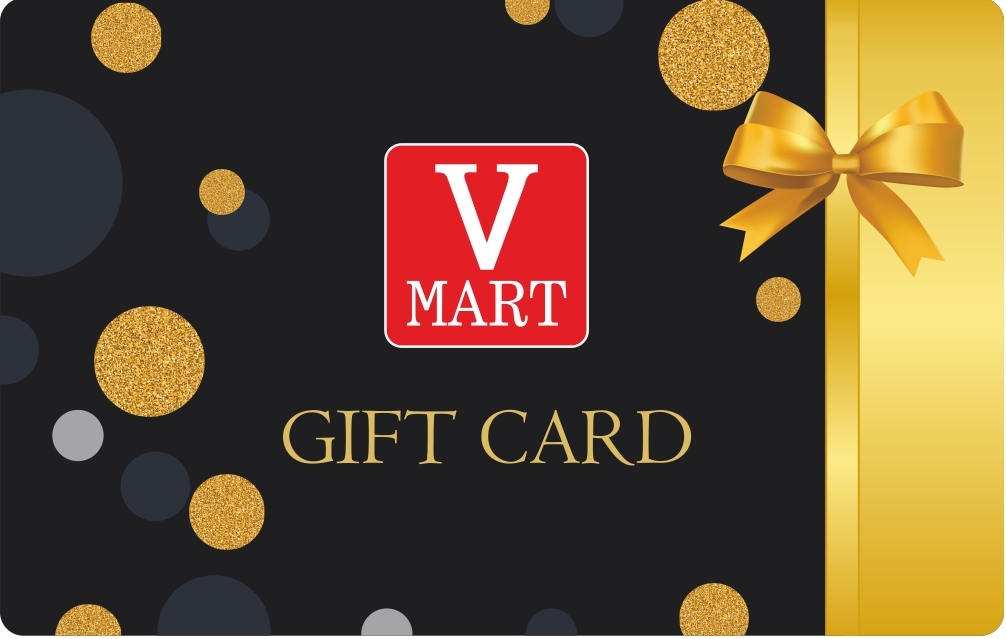 Vmart Gift Card
The card is valid for 365 days from the date of its issuance, unless specified otherwise. Cards can be reloaded at the V-Mart stores. Cards would be automatically revalidated for 365 days from the date of load or reload. Revalidation requests would not be processed outside these terms.
Multiple transactions can be performed on the cards until the value of the card is exhausted.
Should your purchase value exceed the card value, the differential amount of such purchase should be paid at the point of sale either in cash or through an accepted credit or debit card, at the time of making such purchase.
Once a card is issued, the company will not entertain any request for cancellation.
Redemption of the card by its bearer shall be valid discharge of the company's liabilities in respect of the card.
Any dispute needs to be referred to V-Mart and the decision of the company shall be final.
The card is subject to applicable laws. V-Mart and the card holder shall comply with all applicable laws promulgated by any statutory/judicial/competent authority from time to time in this regard.
Any dispute relating to the card shall be subject to the exclusive jurisdiction of courts at Gurguram.
V-Mart reserves the entitlement to amend these terms and conditions from time to time. Any change in these terms and conditions can be viewed on our website.