At V-Mart, our work culture is defined by enthusiasm, creativity, passion, and the drive to make a positive impact. Each day is special as we celebrate our employees' achievements with joy and consider them part of our extended V-Mart family.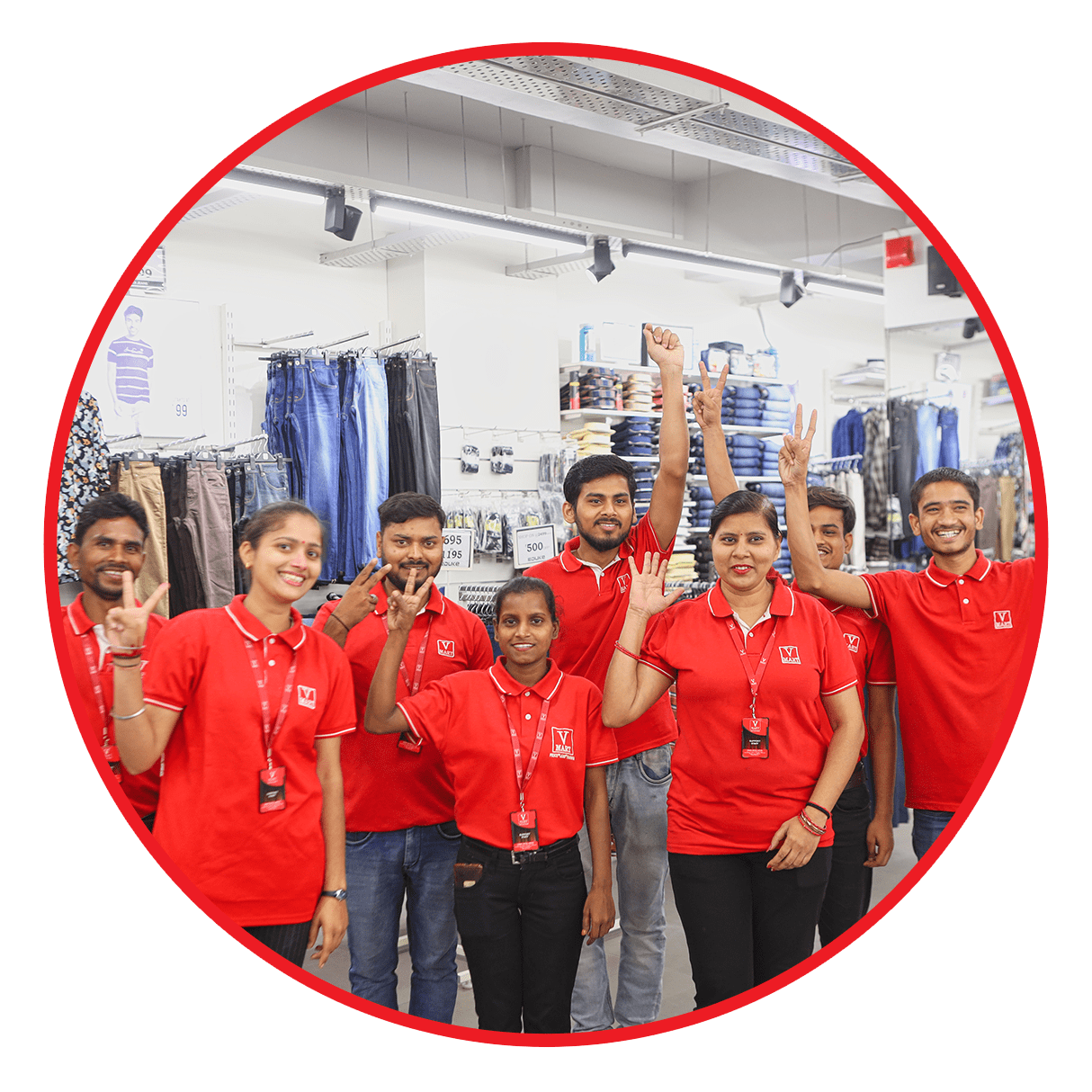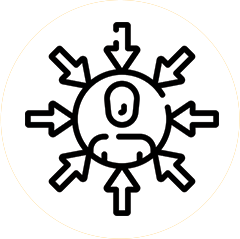 Customer Centricity
We Act with a "Customer First" mindset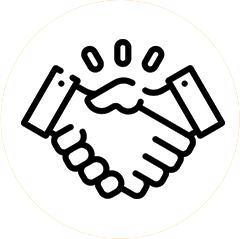 Commitment
We Consistently Own & Strive to Achieve V-Mart's Goal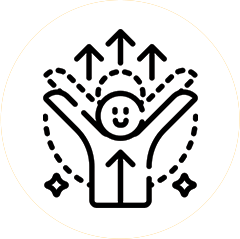 Agility
We Act with Speed to Learn, Adapt & Execute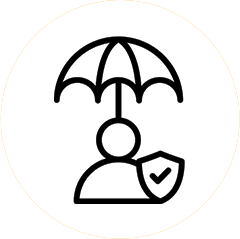 Prudence
We Deliver Value to Our Stakeholders by being Cost-Conscious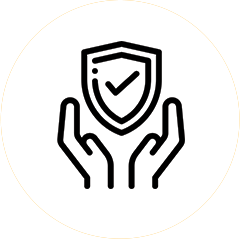 Integrity
We Exhibit organizational Code of Conduct & Comply to Processes
Why V-Mart
"We Evolve as a Team. Nurturing skills, innovation and cultivating tomorrow's industry pioneers. If you're fueled by the desire to innovate, possess a craving for knowledge, and seek the liberty to explore, V-Mart is your ideal destination.
Join us, and you won't only shape an admirable career and personal growth but also contribute to shaping the prospects of retail."
Leading Value Fashion Retail Company
As a corporation, V-Mart consistently led the fashion landscape, staying ahead of the curve. We are the pioneers of organized value fashion retail, who brought the first concept of organized value retailing in many Tier II, III and IV cities in India.
V-Mart always believed in cluster philosophy for new store openings and expertise in creating a scalable and profitable value fashion retailing business model. As of 2023, our brands resonate within 430 standalone stores and approximately store size of 8,000 sq ft spread across 273 cities in 27 states.
Throughout the years, we've cultivated value-fashion retail crafting the best experience for customers. Propelling the future retail paradigm, we're expanding omni-channel journey for our consumers, providing unmatched selection and personalization through both digital and physical convenience.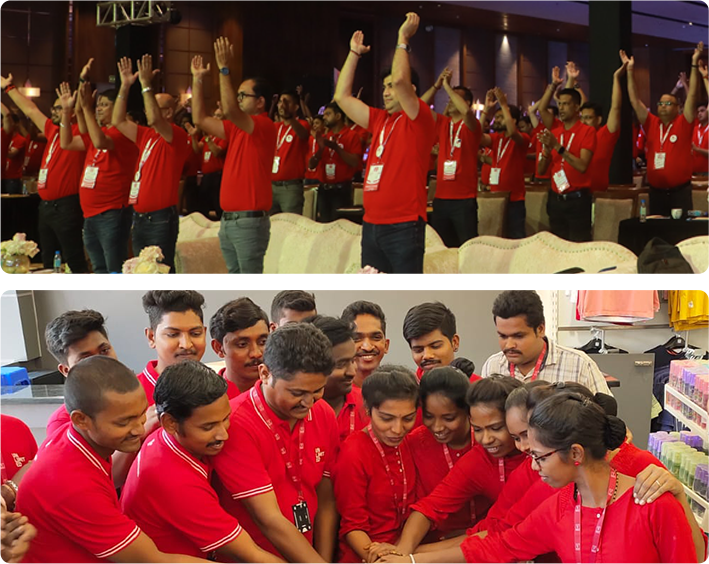 Engaging Work Environment
We have been successful by our people. We always work on creating a work environment where everyone feels included, satisfied, and happy.
In 2022, we have been awarded by Great Place of work. Today for being one of the best companies to work for in the Retail sector, the main factor driving our growth is our ongoing effort to create a work environment that is open…
At V-Mart, we have made a work environment where everyone feels like they belong. We treat our employees well, give them respect, and make sure they feel confident. We encourage them to think creatively and be original. We want them to do well in their careers, no matter where they are.
We help our employees have a good and balanced experience while working with us. We also celebrate the good work our employees do. We encourage work flexibility with Flexi-time, Work from home policy, Maternity & Paternity leave, and safety & wellness plans.
We believe in celebrating events, so our employees know that they are a part of a big family. We also have connects every few months where our leaders talk about business insights, achievements, best industry practices, market trends and the way forward. Through these events and activities, we provide a platform where all employees get to know each other and understand importance of their role in the company.
We feel happiest when we see our employees growing with us.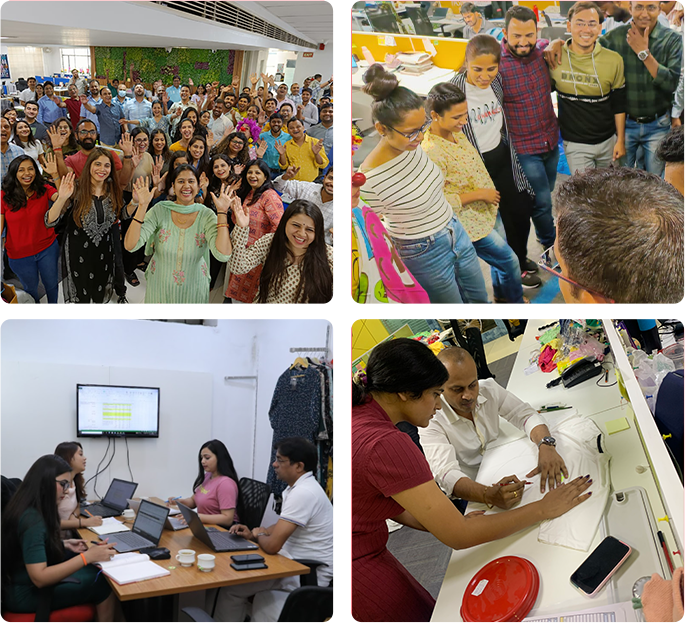 Learning and Development
We take a holistic approach towards nurturing our people and offering not only well-defined learning modules for various roles but also the freedom to choose a learning path for ongoing skill development
We have developed a unique and creative set of learning solutions to help employees polish the skills needed to grow in the area of expertise and deliver value and quality service to our customers.
We have well-defined leadership development offerings for leaders at different levels of the organization.
Our retail training curriculum empowers our frontline store staff to deliver an exceptional shopping experience to our customers. This is supplemented with functional and role-specific training like…..
We have also created any-time learning through the new-age digital platform PeopleStrong where an employee can not only learn skills needed to excel in their job but also develop capabilities for the future.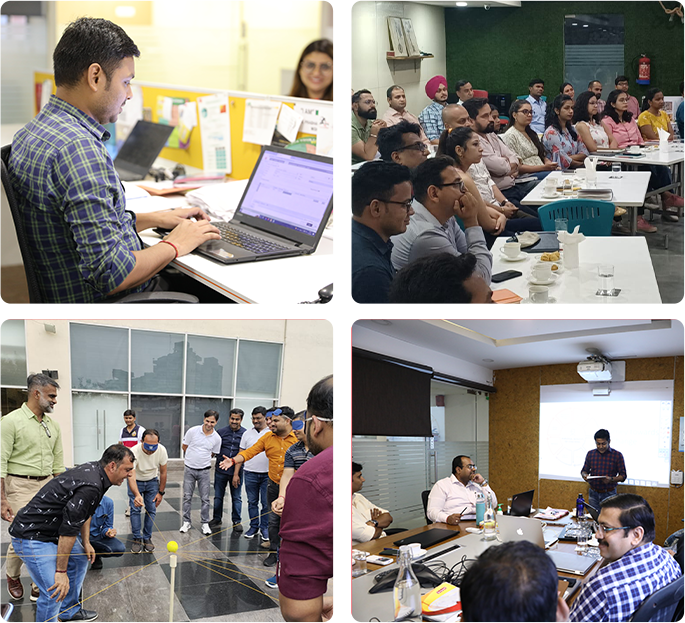 Career Opportunities
We bring in innovative thinkers with wide business acumen, an understanding of fashion, and a love for retail. At our company, we motivate our people to perform beyond their defined roles and excel in all their tasks
We are committed to our employee's growth, both professionally and personally, through a range of learning initiatives. We have developed a special program to aid the career advancement of our people from one level to another. For our corporate team, we offer the career compass, a digital tool empowering employees to take control of their career progress.
Vmart plays a pivotal role in reshaping India value fashion and retail landscape in Tier II, III, IV. And we are dedicated to establishing a safe and inclusive environment for all V-Mart Family
Connect with us for job opportunities and a progressive journey !!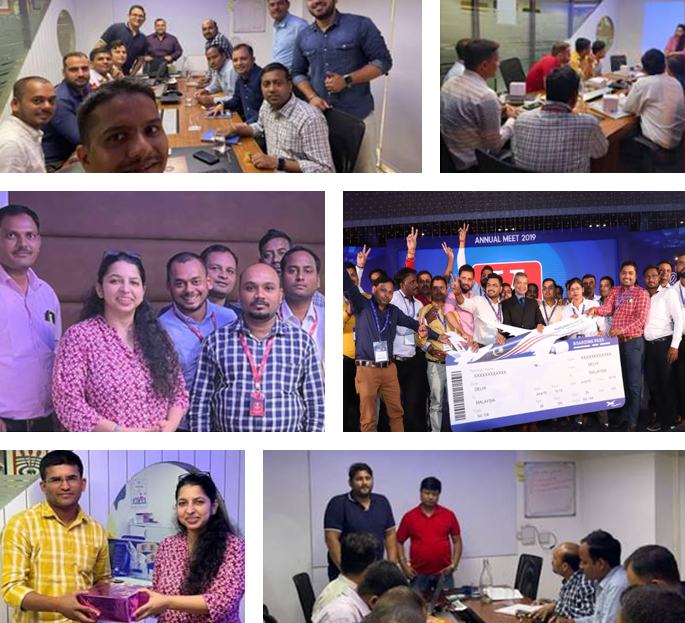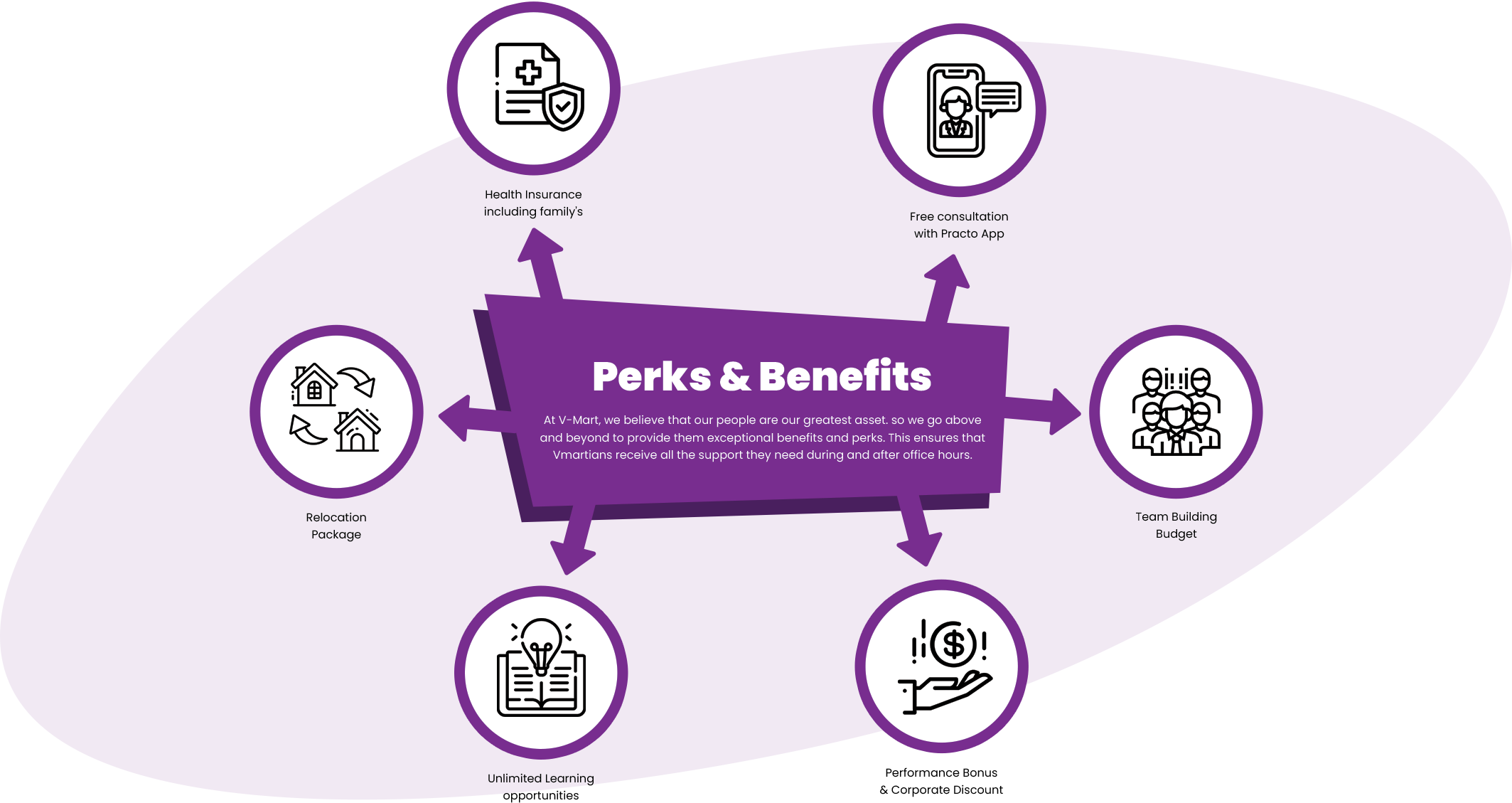 Perks & Benefits
At V-Mart, we believe that our people are our greatest asset. so we go above and beyond to provide them exceptional benefits and
perks. This ensures that Vmartians receive all the support they need during and after office
hours.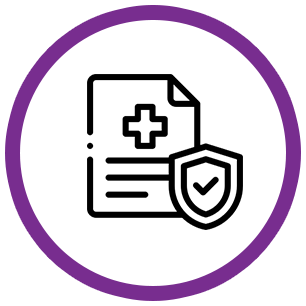 Health Insurance including family's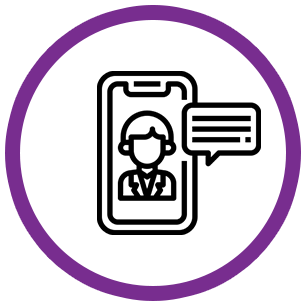 Free Consultation with Practo App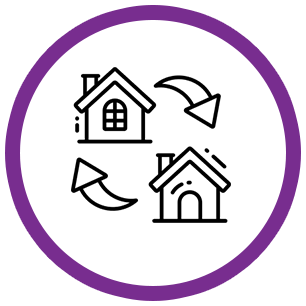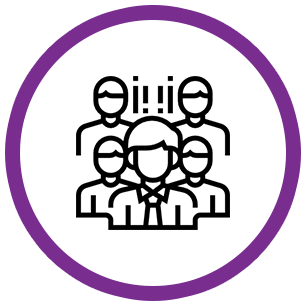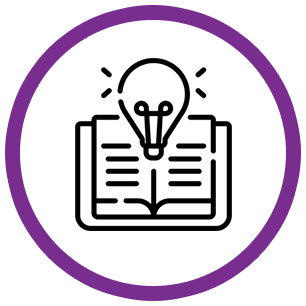 Unlimited Learning
opportunities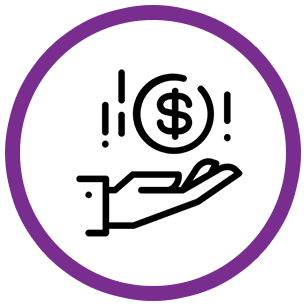 Performance Bonus & Corporate Discount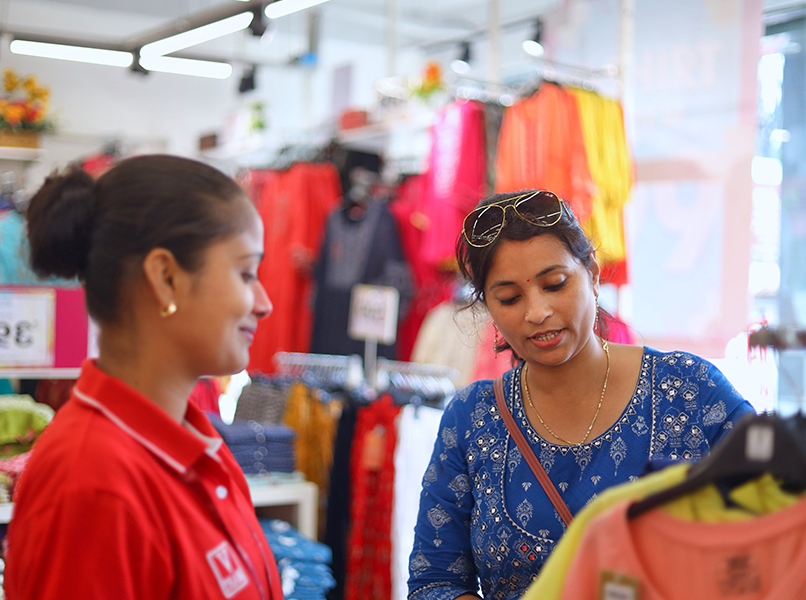 Empowering our Journey

The Buddy System offers welcoming support once you join

Strong in-house training program

A dynamic variable pay opportunity.

A variety of wellness initiatives –Health and Happiness quotient
Recognition and rewards linked to achievements
Provide equitable opportunities by Employers.

Five day week working

Office fun in quick intervals.

Regular Collaboration and connect with leaders

We applaud and recognize team and individual achievements of employees that are beyond the call of duty.

Continuous engagement towards social and environmental causes

Promote and celebrate gender diversity ethnicity, and specially abled

Support people from all economic background

It was an honour to work with the brilliant team
It was an honour for me to be with the brilliant team, the day I entered the organisation I experienced a different atmosphere, a homely and positive feeling. Managers in the organisation are very helpful and supportive. Every particular team best in its work.


I gained a "real world" perspective
I gained a "real world" perspective on the work of an "Internal Auditor", in the field of internal controls and risk management. During internship, I developed practical skills on how to perform internal reviews and audits and what are the key focus areas


My Internship at V-Mart
My Internship at V-Mart shall always remain memorable throughout my career. My project was to create efficient business and financial models. What I did learn as a fresher was to prioritize tasks in a dynamic environment. I am glad that I was offered a full-time position in the company after completing internship